Auto and Moto Driving School in Bucharest
Special with instructor Patrick Luca
+40 76 699 2250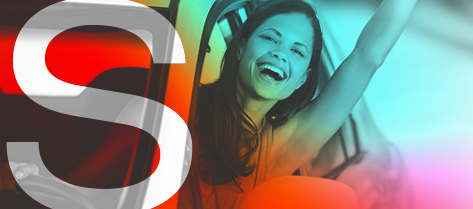 COURSES FOR OBTAINING THE DRIVING LICENSE
*PRICE
Category B (Manual or Automatic) = 3500 lei
Categories A, A2, A1 = 2500 lei

For driving students, license holders or company fleets
Improvement session = 200 lei
Defensive driving session = 200 lei
Driving evaluation session = 200 lei

Possibility to pay in installments
05:00 - 22:00 Monday - Sunday.
The duration of a session is at least 2 hours.
Please note: any course delays are to be announced 3 hours in advance.
Car fleet: Peugeot 206, Skoda Fabia, Toyota Auris (automatic)
Registration age: 18 years.
AMI driving school will ensure
Meeting and ending points set according to your needs
Assistance for the preparation of documents (judicial record, medical examination, psychological test)
Assistance for the change of driving foreign driving license
After the completion of the practice classes provided in the curriculum, you will continue to prepare until you take the exam
Free escort to the theoretical and practical exams
Theoretical support

Automobile and motorcycle instructor with more than 23 years of experience. He trained more than 10,000 driving students to whom he instilled the passion for driving and who got their driving license easily.
Your instructor is fluent in English and French and has over 15 years of experience in teaching foreigners.
Patrick will assist you every step of the way. He will teach you to drive a car or a motorcycle in a pleasurable and safe manner. He will help you choose the right vehicle and you can continue to improve even after you pass the exam.
The maneuvers such as turning, sidecar parking and back parking or ramp departure will seem simple and you will perform them perfectly both at the exam and when you will drive day after day.
You will also do practical exam simulations. The simulations will be rigorous and will create the conditions of the most difficult exams, in order accommodate you with complicated traffic situations, and to adapt you to the stress of an exam. Finally, the practical exam will look like a formality and the maneuvers to be executed will be extremely simple for you.
Detalii inscriere scoala de soferi
Relevant words: driving school, driving school bucharest, driving school category b Bucharest, sale driving school, Patrick Luca, instructor Patrick Luca.